| | |
| --- | --- |
| Jon Lowenstein: Anatomy of a Successful Grant Application | 20th Jun 2012 |
Jon Lowenstein started his career as a staff photographer with CITY in 2000. His first project was to document Chicago's South side culture of drugs and violence at the turn of the millennium. This led to a long term project of documenting the daily struggles of Latin American immigrants trying to survive and thrive in the USA.
At the time he was at a crossroads and had thoughts of becoming a teacher, however he was so inspired by the project he applied for a grant to the
Guggenheim
which allows artists to work independently for 6 months. Previous photographers who have used this grant include
Joel Meyerowitz
,
Robert Frank
and
Diane Arbus
.
Lowenstein says he is often asked how he was successful in obtaining a grant of this stature, but he says there are no hard and fast rules and no secrets, "It's ultimately about whether you're doing work you care about, and find meaningful. That's what needs to be conveyed through the writing of the application."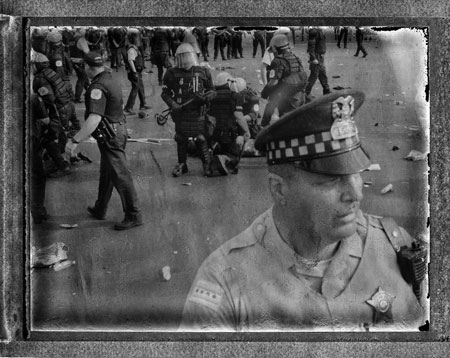 Having now worked on this project for more than a decade he certainly has a strong purpose and the ever present challenging question of "How do you take this place on without looking only at those elements [of drugs and violence], while acknowledging that violence is part of the daily reality of the people living here?
His advice to other photographers wishing to apply for a grant is to make sure they get there work out there, the more you show it the more people can support you. Also ensure their work is compatible with the purpose of the grant.