Mike Browne Photography Course Reviews
from our lovely students - photographers just like you...
---
I take more time to take a picture and actually look for some kind of composition - at least I try...
Michael Tournee
The lessons on depth of field and perspectives were really helpful.
Roger Walker
The Masterclass in Photography has been very helpful for me as it has awaken all the knowledge (and a lot of new things due to the course) I've had in my head since I last used a film camera.
Ivan Gonzalez
My assessment so far is that 7 Steps to Workflow Mastery is not just about Lightroom/Workflow but for people who CARE about photography and their photos.
Michael Wright
Your course was really a big inspiration.
Richard Weissflog
I can control the light better and shoot in manual mode with no fear
Robert Walker
You have greatly helped me understand photography. I look forward to pushing in and checking out your other lessons!
Emily Henvey
Money well spent...
Rodney Dixon
Thank you very much again for your patience and help!
Iain Geoghan
... and interesting
Louise Bradley
I am sure would be professionals and enthusiasts with even basic knowledge will find the course invaluable and gain serious benefit. In the general cost of on-line photography training, this course is excellent value for money.
Ian Shere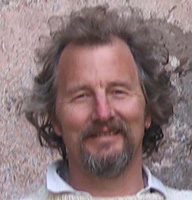 If you rely on free stuff alone, then you will find all sorts of good but conflicting advice, and are liable to get confused, because there are many different ways of reaching the same goal. This course gives you a solid framework.
Peter Millar
From the first couple of minutes it was clear that the only way forward was to follow your workflow. That was how clear and concise your approach was. Moving catalogs and dealing with libraries, locating and consolidating images and other points you so delicately hammered home are the mainstay of successful workflow.
Bruce Livall
| | |
| --- | --- |
| 7 Building Blocks is great value | 15th Dec 2016 |
7 Building Blocks course is still great value even at the new price. It has paid for itself many times over.
John Paul Garroch
| | |
| --- | --- |
| I'm now an established, published landscape photographer | 14th Dec 2016 |
The 7 Building Blocks of Photography gave me the tools to think about what I want and how to go about it (in photography terms), by using the rational 7 blocks. Thanks to this course I'm now an established, published landscape photographer.
My advice is buy it - and complete it. COMPLETE IT!
Ian Smith
| | |
| --- | --- |
| Loved the 7 Blocks Course | 14th Dec 2016 |
Loved the 7 Building Blocks of Photography. Worth it at any price. If you're dithering over investing - don't. You will learn so much.
Mike Dewis
His consultancy training course brought joy and a sense of adventure to our photography experience, which has really helped us approach a previously daunting task with hope and confidence.
Mary-Lou Murphy
PR and Communications Manager, EMEA & Asia
Each and every photographer should take this course.
Samrat Indra
It maked me think, sit back and say, how would Mike tackle this? Well, Mikes not here to hold my hand, so I'd better think for myself....
Steve Cullum
It is not too technical but still logical and easy to reproduce. I also like your engagement and you clearly demonstrate that you like your stuff.
Jan Eisenbarth
I thought I was alright as a hobby type photographer, but now I'm even better...
Denise Savage
Jet Aviation Basel Completions has worked with Mike Browne on several occasions. We know we can rely on him.
Marc Galin
Director Marketing JBSL Completions
read more
Helped me manage Lightroom properly...
Brian Morgan
Click heading - read more...
Priceless, it's clear and easy to understand, Mike doesn't waffle on and get waylaid.
Robert Townsend
read more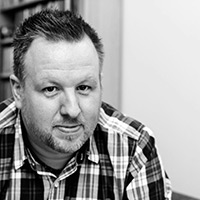 I started the course three weeks ago as a photographer who only started shooting with a DSLR in March.
Mike Carpenter
Click heading - read more...
I'm not a pro photographer, so I don't have all the files or hard drives that Mike has, but seeing what he has to do to manage his workflow allowed me to see usefulness of different tools.
David Balan
Click heading - read more...
This course has made my workflow so much more methodical
Penelope Thomsen
Click heading - read more...
Time to take photographs is the value I give this course. Less time lost searching my computer for photographs my friends or customers have asked for.
John Garroch
Click heading - read more...
I now understand the depth of the programme and what it can do for my own photography
John Penney
Click heading - read more...
I just took photos and didn't think...
Robert Townsend
click heading - read more
The 7 blocks is worth every penny, at least 7 times over!
Kevin Robb
click heading - read more
Consider it as an investment, not a cost
Attila Solymossy
click heading - read more
The course has consolidated the basics of image creation into a new set of habits for image capture.
Peter Torokfalvy
click heading - read more
The 7 Building Blocks of Photography has successfully taught me the importance of thoughtful image creation, progressing from a 'vision' through to an end result which captures the 'dream'.
Peter Torokfalvy
click heading - read more
I now have a system that I can immediately find and track all my pictures and it so easy to understand.
Gina Heaton
click heading - read more
I now have the basics for safe editing in Lightroom through the course content.
Jim McDowall
Click heading - read more...
Now I notice myself looking for, and at, light in a much more intense way.
Vince Hooley
click headline - read more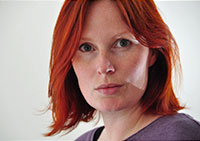 Now I see something I want to take a picture of and think: "what do I need to do to get the picture I have in my head into my camera".
Anneke te Boekhorst
click heading - read more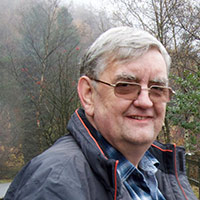 This is the third course I've purchased from Mike. Every one of them has been excellent value and easy to follow. I've learnt so much in such a short time.
Pete Hayward
click heading - read more
I was having huge trouble when moving files/images outside of LR and not being able to access them...
Tony Duke
click heading - read more
I thoroughly loved your 7 blocks of photography. It was so engaging and inspiring to get my brilliant brain working and thinking...
Zoe Norman
Click heading - read more...
I am now starting to think more about light and composition, which I found to be the most challenging parts of the course.
Trevor Stokes
Click heading - read more...
Helped me to use Lightroom as it should be used.
Alison Wood
Click heading - read more...