Mike Browne Photography Course Reviews
from our lovely students - photographers just like you...
---
7 Building Blocks has taught me to slow up, consider each block patiently - ultimately to take less images but (hopefully) better ones.
Stephen Reed
I have been interested in photography for years, but if I am honest I never quite knew what do to with settings etc. Mike made this course so easy to understand. I have l learnt more with Mike's Masterclass in Photography over the past six weeks than I have ever done before.
Susan Jones
Now I've completed the Masterclass in Photography i'm looking forward to starting your 7 steps course which I am aiming to have completed before i join you on the 9th of June this year on your one day beginners workshop
Paul Tuck
I have a much greater understanding of my camera and the controls. I love working in manual mode over the semi auto modes now, even if it takes longer.
Virginia Long
I knew how to use brushes and filters but the fine tuning of their use has made a difference to my workflow.
John Blackman
7 Steps to Perfect Pictures is a much more demanding course than the Building Blocks course because it's akin to learning a new language. Even if one masters the grammar that's useless unless the vocabulary comes easily in conversation when it's needed.
John Chatley
The ultimate beginners course has improved my photography and now I'm constantly searching for creative things to shoot, even in the most mundane of locales.
Patricia Terry
7 Steps to Perfect Pictures has helped me understand my creative options. The step-by-step approach motivated me to immediately try out the techniques both in the weekly exercises and on my own images...
Peter Torokfalvy
Let me tell you that you can find lots of free stuff on Lightroom but nothing that can take you from point A to point B in such a methodical, clear, jargon free way. Mike is a natural!
Dawn Simonelli
The 7 Steps to Perfect Pictures course has provided the learning, challenge, inspiration and motivation I was looking for. Thank you very much.
John Chatley
The course, like the best educational tools, was particularly valuable because it allowed me to think not only about my pictures before I took them, but more importantly it enabled me to better assess why the photos that didn't work failed.
Michael Garin
I was forever losing files and getting missing file notifications, now I know where everything is and it has saved me time looking for where my files are.
Ricardo
Masterclass in Photography is the best value for money around and it is worth much more than the sum of its parts.
Stuart Fillmore
I used to think that clear blue skies were the best; but now I realise that the 'blue holes' as you call them are magic.
Week 2 'Let there be light' was a breakthrough for me.
Lynn
There is so much more I am learning from your course, but I would be here all day writing about it...lol. It is helping me immensely, thank you
Ronnie De Rosa
First an foremost the course makes you think differently. I no longer take an image as I first see it but look for alternate compositions. I also use the light differently, if possible I wait for the light if not, I go back...
Trevor Howell
To me, knowledge is power, and having the ability to put that power into practice is priceless. The Masterclass in Photography imparts a great deal of knowledge in a simple concise manner.
James Cornwell
I highly recommend the Masterclass in Photography to others and would encourage anyone who feels they are not getting enough from their current photography efforts to take this course.
Marvin Reinhart
Masterclass in Photography took me from photo illiteracy to surprising my friends and myself with some beautiful pictures!
Steve McKinley
After Masterclass in Photography I now know a lot more technical stuff about my camera. I also got some good ideas on how to compose a picture and make it look interesting.
Dario
- Reviewed on Google -
I don't want to be just a photographer... I want to be the best that I can be. Anyway see u in ur videos. Bye bye.
I take more time to take a picture and actually look for some kind of composition - at least I try...
Michael Tournee
The lessons on depth of field and perspectives were really helpful.
Roger Walker
The Masterclass in Photography has been very helpful for me as it has awaken all the knowledge (and a lot of new things due to the course) I've had in my head since I last used a film camera.
Ivan Gonzalez
My assessment so far is that 7 Steps to Workflow Mastery is not just about Lightroom/Workflow but for people who CARE about photography and their photos.
Michael Wright
Your course was really a big inspiration.
Richard Weissflog
I can control the light better and shoot in manual mode with no fear
Robert Walker
You have greatly helped me understand photography. I look forward to pushing in and checking out your other lessons!
Emily Henvey
Money well spent...
Rodney Dixon
Thank you very much again for your patience and help!
Iain Geoghan
... and interesting
Louise Bradley
I am sure would be professionals and enthusiasts with even basic knowledge will find the course invaluable and gain serious benefit. In the general cost of on-line photography training, this course is excellent value for money.
Ian Shere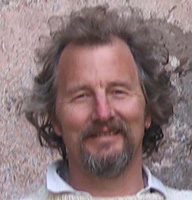 If you rely on free stuff alone, then you will find all sorts of good but conflicting advice, and are liable to get confused, because there are many different ways of reaching the same goal. This course gives you a solid framework.
Peter Millar
From the first couple of minutes it was clear that the only way forward was to follow your workflow. That was how clear and concise your approach was. Moving catalogs and dealing with libraries, locating and consolidating images and other points you so delicately hammered home are the mainstay of successful workflow.
Bruce Livall
| | |
| --- | --- |
| 7 Building Blocks is great value | 15th Dec 2016 |
7 Building Blocks course is still great value even at the new price. It has paid for itself many times over.
John Paul Garroch
| | |
| --- | --- |
| I'm now an established, published landscape photographer | 14th Dec 2016 |
The 7 Building Blocks of Photography gave me the tools to think about what I want and how to go about it (in photography terms), by using the rational 7 blocks. Thanks to this course I'm now an established, published landscape photographer.
My advice is buy it - and complete it. COMPLETE IT!
Ian Smith
| | |
| --- | --- |
| Loved the 7 Blocks Course | 14th Dec 2016 |
Loved the 7 Building Blocks of Photography. Worth it at any price. If you're dithering over investing - don't. You will learn so much.
Mike Dewis