Mike Browne Photography Course Reviews
from our lovely students - photographers just like you...
---
Cameras Don't Take Pictures was an informative and fun day. If you really listen there are loads of tips to improve your photography.
Keith Blackaller
Mike is a born communicator who manages to convey insights and enthusiasm in a transparant delivery style, with examples of his photography that inspire and amaze
David Jerome
- Reviewed on Google -
I had a wonderful time at the Cameras Dont Take Pictures day at Winchester with Mike. His morning seminar was informative and inspiring. His style is very down to earth and he explains things in such an uncomplicated way.
- Reviewed on Google -
Mike delivered the course in a clear concise professional manner. And in bite size chunks..
Before taking this photography course I was more snapper than photographer. Occasionally I'd surprise myself and get a nice photo and put it down to dumb luck. Now I find myself more in charge of the final outcome when I press that shutter release.
Anthony Hodgkin
- Reviewed on Google -
I recently completed the Masterclass in Photography, and what an inspirational and well structured course this is. I used to have a film camera way back when, but then that format practically became extinct and so did my photography.
It was very out of my comfort zone to share, as I feel so novice, but it was a very simple shot I really liked. That was actually huge for me...just sharing something.
Lisa Young
Learning about exposure control will make a great difference to my photography. We also learnt about focal length and composition, which were important elements to taking better photographs.
Elizabeth Holgate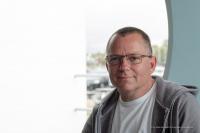 Great content on both the online workshops and 1 day course. I would urge anyone thinking about significant up to do it. You will gain so much more understanding of photography. Well done Mike.
Stuart Maxwell
- Reviewed on Google -
Thank you, Mike for the most comprehensive yet easy to follow Photography courses online! Your videos on Focal distance and Depth of field helped me understand Photography on a much deeper level. I recommend your courses to anyone looking for a one stop resource to learn the essential skills in Photography...
121 photography training was an excellent day. Owing to poor memory I am probably an unusual client, and was concerned that the day would leave me perplexed (as have other well meaning instructors), but Mike was very reactive to my wishes and it all went very well.
Paul Martin
- Reviewed on Google -
Just completed the 7 Building Blocks course, love the way Mike breaks everything down to bit sized pieces, really helped me absorb the info.
My initial thoughts were that the course was a bit expensive for a collection of videos, much like many available free on the internet but going through the week 8 videos I realised just how much information I had picked up due to the structured nature of 7 Blocks.
Tony Grainger

- Reviewed on Google -
You made learning fun with your sense of humour and relaxed style of teaching whilst reinforcing key teaching points all the time.

- Reviewed on Google -
What a wonderful day. Mike has a brilliant way of teaching. Thank you for your patience and answering all the questions. Learnt so much and it's going to help my photography loads. Thoroughly recommended.
My time with Mike helped refresh my approach to achieving the images I see in my mind's eye. I really appreciated his patience & support in walking through the image construction process with me.
Peter Torokfalvy
I certainly understand the controls on my camera so much better than before Masterclass in Photography and the inner relationships of the big three. Starting out with manual mode is a brilliant approach as it really helps you understand how everything works.
Jeff Gilbreath
- Reviewed on Google -
I don't take snaps anymore I take photographs that get printed. Great value. Go for it !!!!
Masterclass in Photography has good supporting documentation which you can print and take with you - just to refresh your memory.
Jon Britton
- Reviewed on Google -
Just so simple explanations with you as the focus.

- Reviewed on Google -
Mike is a great mentor. His workshops are very well researched and perfectly prepared. I had a great time and a "fantastic vacation". And in addition my photography improved!
7 Building Blocks has made me think my photography through and I have more confidence shooting in manual.
Kerry Hine

- Reviewed on Google -
I would thoroughly recommend this workshop - I just wish I'd done it years ago. Many thanks Mike!
I feel this photography course it is value for money. It certainly helped me feel more organised and confident with my camera and gave me the motivation I needed to just "get out there and have a go".
Elizabeth Jay
I like the non judgemental tone of the course and Mike's enthusiasm and gentle pushing to achieve the part of the course. I considered myself and experienced photographer before the course, now I consider myself a confident photographer.
Nikki Biddle
- Reviewed on Google -
I have just completed The Masterclass in Photography and all I can say is don't think about it JUST DO IT. I was a little apprehensive at first I have watched loads of Mike videos and enjoyed them all but I was still breaking out in a sweat at moving off auto on my camera...
I cannot tell you how well pleased we both are with the way and tact Mike uses in his videos. It's like he is right there in our living room talking to us about photography.
Mark and Yuk Mei Bjorndal
I have been taking pictures for the last 50 years and been doing ok. But after having learned Mike's 7 Blocks, I finally, after so many years, realised what I had been missing to take really good pictures.
Hans J. Roding Andersen
- Reviewed on Google -
Mike emphasizes that the type of camera is not important, it is the person that counts. Highly recommended.
On the Lanzarote workshop I've spent a wonderful time with a great professional and I'll probably schedule another workshop with Mike...
Patrick Louman
Yes, I think the course is good value for money. Initially it seems expensive but after gaining some real insights into exposure, depth of field, composition, etc. etc. my images must and will be better.
Paul Gunn
- Reviewed on Google -
Great workshop led by Mike and lovely group of people and learnt a lot, thank you.

- Reviewed on Google -
I was very impressed with the amount of information and support they were able to provide. Highly recommended!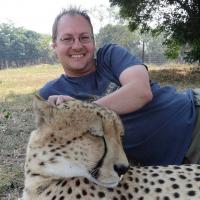 I loved the relaxed Lanzarote workshop atmosphere, the banter, the informal way in which knowledge is imparted and interacting with fellow photographers for nearly a week really got the creative juices flowing.
Cyril Sieberhagen
- Reviewed on Google -
No disrespect to Adobe's tutorials, but I have learnt more from Mike on this occasion, which has certainly improved the way I take pictures...
I am using manual mode exclusively. I feel I am getting more in control. I need to practice more. I know I have a lot more to learn especially composition.
Gary Oliver
- Reviewed on Google -
I recently completed the Ultimate Beginner's Course and if I could give it more stars, I would. It's an incredible amount of information for the price and it's so easy to learn, even if you know nothing about photography.
Masterclass in Photography is taught in a simple, friendly and effective way. Lots on the worksheets and the tasks move in a logical format. Already there are improvements that can be seen and I was controlling the camera in a way I haven't before.
Mike Jenner
Masterclass in Photography is bargain of the century with all the knowledge that you're given - in a way that is easy to understand and not overly technical.
Daryl Meredith

- Reviewed on Google -
We enjoyed 2 wonderful days of photography in the most excellent of company. We couldn't possibly have asked for more.
You teach in such a way that after you finish a lesson you want to put everything into practise and has you look forward to the next lesson. I was actually disappointed after the last lesson, thinking I had nothing to look forward too the next week. I want to carry on learning.
Chris Boneham
I would highly recommend the Masterclass in Photography to anyone that is starting out and wants a logical sequence of how to move forward taking beautiful photos they can be proud of.
Stephen Woodburn
Im just gutted it took me so long to part with monopoly money to improve my knowledge. Buy with confidence as you wont go wrong!!!!!!!
I almost didn't take the Beginner course, but am so glad I did. My photos improved immediately, and more importantly I feel I know how to actually practice to become a better photographer.
Beverly W Del Giudice
- Reviewed on Google -
Mike's way of coaching the art and science of photography makes you actually understand how to figure out camera settings and compositions.
7 Steps to Perfect Pictures has made my work time quicker, and not so frustrating to do. Much more happier with my pictures, and that I actually know what to do and what the tools can do - this saves me from a lot of frustration.
Øyvind Wendelbo
- Reviewed on Google -
A really well structured training, easy to understand and that delivers. Mike is a fantastic host, making me go the extra mile. A bientot and thanks again Frank
I had a basic understanding of the 'technical' aspects of photography and camera settings, but the Masterclass in Photography has given me a much greater understanding of the 'creative' side of photography.
Peter Reid