Mike Browne Photography Course Reviews
from our lovely students - photographers just like you...
---

- Reviewed on Google -
What a wonderful day. Mike has a brilliant way of teaching. Thank you for your patience and answering all the questions. Learnt so much and it's going to help my photography loads. Thoroughly recommended.
My time with Mike helped refresh my approach to achieving the images I see in my mind's eye. I really appreciated his patience & support in walking through the image construction process with me.
Peter Torokfalvy
I certainly understand the controls on my camera so much better than before Ultimate Beginners Course and the inner relationships of the big three. Starting out with manual mode is a brilliant approach as it really helps you understand how everything works.
Jeff Gilbreath
- Reviewed on Google -
I don't take snaps anymore I take photographs that get printed. Great value. Go for it !!!!
Ultimate Beginners Course has good supporting documentation which you can print and take with you - just to refresh your memory.
Jon Britton
- Reviewed on Google -
Just so simple explanations with you as the focus.

- Reviewed on Google -
Mike is a great mentor. His workshops are very well researched and perfectly prepared. I had a great time and a "fantastic vacation". And in addition my photography improved!
7 Building Blocks has made me think my photography through and I have more confidence shooting in manual.
Kerry Hine

- Reviewed on Google -
I would thoroughly recommend this workshop - I just wish I'd done it years ago. Many thanks Mike!
I feel this photography course it is value for money. It certainly helped me feel more organised and confident with my camera and gave me the motivation I needed to just "get out there and have a go".
Elizabeth Jay
I like the non judgemental tone of the course and Mike's enthusiasm and gentle pushing to achieve the part of the course. I considered myself and experienced photographer before the course, now I consider myself a confident photographer.
Nikki Biddle
- Reviewed on Google -
I have just completed The Ultimate Beginners Course and all I can say is don't think about it JUST DO IT. I was a little apprehensive at first I have watched loads of Mike videos and enjoyed them all but I was still breaking out in a sweat at moving off auto on my camera...
I cannot tell you how well pleased we both are with the way and tact Mike uses in his videos. It's like he is right there in our living room talking to us about photography.
Mark and Yuk Mei Bjorndal
I have been taking pictures for the last 50 years and been doing ok. But after having learned Mike's 7 Blocks, I finally, after so many years, realised what I had been missing to take really good pictures.
Hans J. Roding Andersen
- Reviewed on Google -
Mike emphasizes that the type of camera is not important, it is the person that counts. Highly recommended.
On the Lanzarote workshop I've spent a wonderful time with a great professional and I'll probably schedule another workshop with Mike...
Patrick Louman
Yes, I think the course is good value for money. Initially it seems expensive but after gaining some real insights into exposure, depth of field, composition, etc. etc. my images must and will be better.
Paul Gunn
- Reviewed on Google -
Great workshop led by Mike and lovely group of people and learnt a lot, thank you.

- Reviewed on Google -
I was very impressed with the amount of information and support they were able to provide. Highly recommended!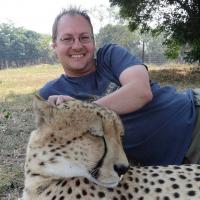 I loved the relaxed Lanzarote workshop atmosphere, the banter, the informal way in which knowledge is imparted and interacting with fellow photographers for nearly a week really got the creative juices flowing.
Cyril Sieberhagen
- Reviewed on Google -
No disrespect to Adobe's tutorials, but I have learnt more from Mike on this occasion, which has certainly improved the way I take pictures...
I am using manual mode exclusively. I feel I am getting more in control. I need to practice more. I know I have a lot more to learn especially composition.
Gary Oliver
- Reviewed on Google -
I recently completed the Ultimate Beginner's Course and if I could give it more stars, I would. It's an incredible amount of information for the price and it's so easy to learn, even if you know nothing about photography.
Ultimate Beginners Course is taught in a simple, friendly and effective way. Lots on the worksheets and the tasks move in a logical format. Already there are improvements that can be seen and I was controlling the camera in a way I haven't before.
Mike Jenner
Ultimate Beginners Course is bargain of the century with all the knowledge that you're given - in a way that is easy to understand and not overly technical.
Daryl Meredith

- Reviewed on Google -
We enjoyed 2 wonderful days of photography in the most excellent of company. We couldn't possibly have asked for more.
You teach in such a way that after you finish a lesson you want to put everything into practise and has you look forward to the next lesson. I was actually disappointed after the last lesson, thinking I had nothing to look forward too the next week. I want to carry on learning.
Chris Boneham
I would highly recommend the Ultimate Beginners Course to anyone that is starting out and wants a logical sequence of how to move forward taking beautiful photos they can be proud of.
Stephen Woodburn
Im just gutted it took me so long to part with monopoly money to improve my knowledge. Buy with confidence as you wont go wrong!!!!!!!
I almost didn't take the Beginner course, but am so glad I did. My photos improved immediately, and more importantly I feel I know how to actually practice to become a better photographer.
Beverly W Del Giudice
- Reviewed on Google -
Mike's way of coaching the art and science of photography makes you actually understand how to figure out camera settings and compositions.
7 Steps to Perfect Pictures has made my work time quicker, and not so frustrating to do. Much more happier with my pictures, and that I actually know what to do and what the tools can do - this saves me from a lot of frustration.
Øyvind Wendelbo
- Reviewed on Google -
A really well structured training, easy to understand and that delivers. Mike is a fantastic host, making me go the extra mile. A bientot and thanks again Frank
I had a basic understanding of the 'technical' aspects of photography and camera settings, but the Ultimate Beginners Course has given me a much greater understanding of the 'creative' side of photography.
Peter Reid

- Reviewed on Google -
Mike's easy going, non geek style & considerable knowledge & experience make the U.B.C. a must for all beginners.
Since Ultimate Beginners Course I have completely moved away from the auto settings and now shoot in both manual and semi-auto modes putting me in control of my photography.
Martin Playle
Before taking this Ultimate Beginners Course I would spend too much time fumbling with settings, often unsure as to where to start and usually miss the shot...
Andy Dean
Mike's Ultimate Beginners Course filled all the gaps left from the college courses, I'm still practicing both the exercises and the suggested photo shoots to really lock it all in place in my brain and make it second nature.
Mike McGrail
This course is very much worth the money because of the way you teach it. You're right about looking around YouTube and trying to figure it out on my own, with all the video out there it would have taking me a lifetime to figure this all out.
Michael Maloney
Before the Ultimate Beginners Course I never moved out of auto. Now I have just done a photo shoot for my daughter all in manual mode and it didn't seem daunting at all. I can't say a big enough thank you!!
Christine Wallwork
Absolutely worth every penny! Before the Ultimate Beginners Course I was an absolute beginner and knew nothing about photography (other than point and shoot in auto mode).
Carolyn
There are two main things I got from 7 Building Blocks: 1. Settings don't create a picture - a picture gives the settings. 2. Camera doesn't take the picture - you take the picture.
Øystein Thorsen
I definitely recommend this beginners photography course - learn how to use your camera, even if you have owned it for a while. It is eye opening, literally.
Rod Matthews
If you want to do more with your photographs and learn the basics of lightroom 7 Steps to Perfect Pictures is perfect. Thanks for a great course!
Danny Hill
- Reviewed on Google -
Been following and learning from Mike's Videos and Newsletters for some time. Very enjoyable and comprehensive lessons.