Photography News
For photographers everywhere
A photography competition all about the Cotswolds is aiming to highlight the beauty of the area and is open to all amateur photographers.
Due for release on 23 September, the Nikon Coolpix P7000 is an advanced bridge camera, offering the high quality imagery of an SLR camera with the ease of a digital camera.
Amateur photographers with an interest in motocross are being urged to enter a new competition aimed at finding the country's best motocross related photograph.
A photography competition, called Faith Through a Lens, is aiming to highlight the positive impact that different faiths can have on communities.
The Red Bull Image Quest 2010, the world's biggest action and adventure sports photography competition, has announced its winner at a ceremony in Dublin.
A photography competition to celebrate the upcoming Open House London Weekend has been launched by The Architects' Journal and Open City.
Amateur photographers from the Wirral area are being urged to enter a new TravelWise competition, which aims to raise awareness of green issues across the country.
The European Imaging and Sound Association (EISA) has voted the Canon EOS 550D as the best European Camera 2010-11
The Dog Photographer of the Year competition, organised by the Kennel Club, is now open for entries.
The Scottish Parliament in Edinburgh is hosting the world's most prestigious exhibition of news photography, which runs until 28 August.
A California collector who bought a stack of negatives from a garage sale for $45 a decade ago could have stumbled upon photos by famous American landscape photographer Ansel Adams.
The Queen has launched a Buckingham Palace Flickr account to celebrate images of the royal family through the ages.
A brand new directory offering advice and discussion on the state of photojournalism in the UK has been launched.
Applicants from all over the world can now enter Australia's largest Water Photography Competition, the 2010 savewater! Awards.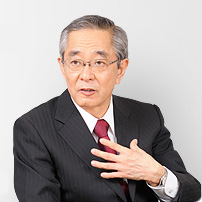 Nikon President Makoto Kimura has hinted that the company plans to launch a mirrorless camera system which would demand a 'redefinition of photography.'
In a bid to promote Manchester as an accessible photography destination, a three-week exhibition displaying amateur photography kicks off this month.
Anyone who has recently attended a photography course specialising in Polaroid techniques will be excited to learn that a new type of film has been created specifically for Polaroid cameras.
New statistics have made an official count of DSLR camera sales with the number of British people embracing photographic technology and advancing their knowledge of picture making.
Photographers have praised the European Court of Human Rights' (ECHR) rejection of the last government's attempt to make police stop-and-search powers legal because of the impact it would have on photographers rights.
Flickr photo, the popular photo sharing website, has just announced a new licencing move which will allow users to charge for their images.
A large-scale exhibition has marked the culmination of three-year photography and art courses for students in Norwich.
Adobe has added to its large range of photo editing software with a new and improved Photoshop option now on the market.
An auction of early Polaroid images later this month will feature rare, celebrated works of landscape photographer Ansel Adams.
A new photography exhibition at the Tate Modern in London takes an in-depth look at the human appetite for voyeurism, celebrity, sex and violence.
Panasonic has joined the fight to create the ultimate hybrid camera with the launch of its Lumix DMC-G2 camera.
Citizen photography has caused uproar in the House of Lords, after a new MP broke the rules by capturing part of the Queen's Speech ceremony on camera.
The Museum of London has unveiled its new £20 million redevelopment project to the press, showcasing over 7000 photographs and other exhibits in an innovative new space.
Plans for the National Media Museum (NMM) to open a base in London have been given Government approval to go ahead, a leading photography magazine has learned.
Japanese camera giant, Pentax, has managed to turn an operating loss into a 1,331 million yen profit in the space of just one year.
Polaroid's attempt to revive the instant camera has been criticised by the manufacturers of the original instant film after discovering that the camera and film will not be compatible.
Nikon is currently offering a selection of summer deals on some of its most popular digital cameras, camera lenses and equipment.
The general election has put a gag on any news about funding for the planned London base of the National Media Museum (NMM).
A new photography exhibition is set to open in Kew Gardens in May, celebrating garden and nature photography of the highest calibre.
Life.com the internet side of Life Magazine have launched Life Mobile, a new iphone app that contains its entire gallery of images, making it the largest photography catalogue online, the company claims.
Up to £10,000 in prize money is up for grabs for budding photographers who fancy their chances of winning one of two new high-profile photography competitions.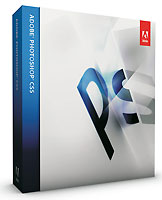 The new Creative Suite 5 has been launched by Adobe. The new software update includes Photoshop, Premiere Pro, InDesign, DreamWeaver, After Effects and Illustrator.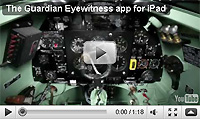 The Guardian newspaper has launched a new photographic application for the Apple iPad, the exciting new device from Apple that may well revolutionise the way we view our photographs.
Pharmacy chain Boots has had to apologise for its 'over cautious' staff after a digital photographer was told they would not develop her photographs as they were.
Brazilian amateur photographer, Guilherme Junior, has won the prestigious 2010 Sony World Photography Awards' Campaign Award.
In May 2011, Liverpool is to see the launch of its first international photography festival, to coincide with the National Photography Symposium.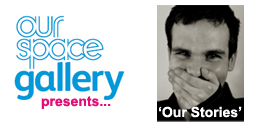 The 'Our Stories' exhibition currently running at the Our Space Gallery in London aims to foster a better understanding of mental health issues, and is open until April 26th at Our Space gallery in Old Street, London.
French photographer Sophie Ristelhueber has been named this year's winner of the Deutsche Börse Photography Prize. The prize was given at a ceremony yesterday at the Photographer's Gallery in London.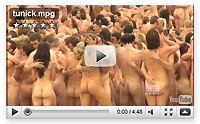 Spencer Tunick, who specialises in taking group shots of nudes in public city settings, has managed to gather 5,200 people, wearing nothing but a smile, to pose for his latest project at The Sydney Opera House.
The winner of the third prize in the Sports Features category at the World Press Photo competition was disqualified last week after the judges noticed that the picture had been altered too heavily.
Photographers across the UK are concerned that a further debate over the Digital Economy Bill will not remove possible threats to photography copyright.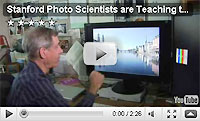 Scientists are currently working on the creation of a new type of camera that could radically change the way we take photographs in the future.
Top talent in the field of wedding photography can now be found in one place after an interactive blog and online directory was set up to create a "dynamic community" in cyber space.
Hot on the heels of last week's photography course success-story comes another budding creative wonder in the form of Britain's own Prince William.
A mum-of-two who took a wedding photo with a difference during her commercial photography course has achieved an international commission for her image.
Fans of photography are angry that plans to turn the Royal High School in Edinburgh into a national photography centre have been scrapped.