Mike Browne Photography Course Reviews
from our lovely students - photographers just like you...
---
Of the four photography courses I have completed, the 7BB is by far, the most useful and beneficial, worth every cent or penny! To use a quote from a well-known sporting apparel supplier: "Just do it" there is so much to gain and nothing to lose.
Jane Milloy

- Reviewed on Google -
Whether you are a starting photographer or advanced and you want to take yourself to a higher level, ask mike!
- Reviewed on Google -
What do you get when you have access to both Mike Browne and Simon Taplin during one of their Asia photography workshops? Lots of expertise, a photography-focused holiday, and lots of laughs guaranteed.
Hearing that it is ME that makes the photo changed how I create images. Gone are the days of snap shots.
Rick Merryman
I most definitely recommend any Asia Workshops run by Mike and Simon. I back that up by registering for the October 2020 Myanmar Workshop as soon as it was announced...
Irene Carson
- Reviewed on Google -
The course covers many aspects of photography to a level of detail which ensures understanding and did clear up many things I had been unsure about.
Getting images good enough to get enlargements printed to hang on my walls is a real joy. (ok and I must admit when someone compliments me on the photo it is a great feeling...)
David Nurse
- Reviewed on Google -
UBC gives a first-class grounding in the basics of photography. Being an online course you can go at your own pace but the course is 5 weekly parts and the workload is about right for a week.
This was my first photography workshop and I thought I was an intermediate photographer looking to become advanced. The workshop opened so many possibilities, I realized that I had only just begun.
Mark Augustyn
I didn't understand manual mode or aperature. I did not look for light and had no clue about really seeing a photograph. Now, I understand these skills but also understand that I need to practice and be patient.
David Turner
Ultimate Beginners was a great course, fantastic content, simply and clearly delivered.
Ian Watkins
[I've gone] From [being] a complete beginner to a somewhat better beginner with a desire to learn more.
Johan Hefer

- Reviewed on Google -
This course was fantastic and just what I was looking for.
After the 7BB I'm even more aware of the environment in which I take pictures.
Ridder
I would recommend this course to anyone that is serious about learning digital photography. Mike presents the course as if he is right there...
Don Lesiak
- Reviewed on Google -
The most impressive aspect of his presentations is that I feel as if he is speaking to me personally. No better videos to watch and LEARN.
In 7 Blocks Mike is very good at putting over things and it's easy to understand. I've learnt how to be patient and think before I press the trigger.
Pat
There are loads of 'free' online videos but these are useless without first understanding the building blocks of photography first...
Jonathan Andrews
Now, I am more relaxed when taking a photo. I realized that there are some things to take care of. I don't feel "guilty" any more taking a photo of the same place, looking for different approaches.
Rafael Hermida
I would recommend [CDTP] as Mike made it fun to learn and to understand what he was telling you.
Geoff Scottow
- Reviewed on Google -
Mike is a great teacher and very down to earth. "The only stupid question is the one you don't ask" I will certainly be saving my pocket money up for his courses. Cheers Mike
Yes, I would recommend the day to anyone. Great day for anyone who, like me, is a little shy of taking photos in public places.
Andy Hendry
- Reviewed on Google -
Mike is undoubtedly one of the best photography trainers out there. He doesn't waste your time teaching you which button on your camera does what
The exposure examples ("camera gets it wrong!") were really helpful to move from some rather grey photos to better ones. The shutter speed examples enabled me to get some better examples of flowing water. All together this has put me more in control of my rather complicated camera.
Paul Roper
I was concerned that there might be a large number of camera geeks and I would have felt intimidated but Mike emphasized the title of the course and the paramount importance of the photographer.
Patricia Weir
- Reviewed on Google -
Fab instructor, very personable, knowledgeable and gives lots of easy to understand, practical, and real world advice. Highly recommend Mike!
A light bulb moment was hearing Mike's advice that we should pre-visualise the photo we want the camera to take, not just let the camera take the photo...
Chris Stratford
CDTP is a thought provoking exercise that gets you looking at subjects in a different way. Light, shadows, reflections and different angles all now play a more important part in taking photos. Certainly makes you think more before you press the shutter.
Roy Adams
- Reviewed on Google -
I have watched countless videos posted on YouTube by Mike Browne and each and every one of them I have found to be educational, inspirational and entertaining. I met the man himself - on Saturday (August 24, 2019) in Doncaster at his seminar Cameras Don't Take Pictures...
Have a better idea what i'm doing rather than just hoping; Looking at complete picture rather than just the main feature; Understanding more about camera; Taking photos at different angles i.e eye level....
Jane Tweddell

- Reviewed on Google -
It was also good to meet like-minded people and share experiences and frustrations to know you're not entirely alone in the treacherous yet hugely enticing waters of photography.
What a difference 7 Steps to Workflow Mastery course has made! I now have a full understanding of the lightroom library system and am really enjoying using Lightroom. I did think I had a reasonable image filing/folder numbering system on my PC and a suitable backup process...
Peter Reid
- Reviewed on Google -
This photography experience was a present upon my retirement. I wanted to learn more about photography and this course provided it.
The ultimate beginners course is definitely value for money. I bet I watched literally dozens of videos on Youtube for free before signing up, and although they were always very informative, and often useful, the more structured learning techniques used in the course worked far better for me personally.
Paul Ferns
At Camera's Don't Take Pictures in Winchester no question was too elementary, no experience too mundane. At the end of the day, I was freshly invigorated and committed to my photography.
Pat Terry
- Reviewed on Google -
I would recommend UBC to any beginners as Mikes approach guides you step by step in small chunks.
I have completed a number of online courses through Mike's company but the opportunity to discuss things and to approach Mike and others for helpful hints or answering questions really helps build confidence.
Debbie McGlashan
- Reviewed on Google -
As a teacher/coach myself, I really appreciate how Mike clearly outlines what I need to know as a beginner photographer and simplifies the information in an easy-to-understand manner.
Cameras Don't Take Pictures was a very useful and enjoyable workshop, probably for those who are not complete beginners but have at least had a go at making better and more interesting pictures.
Lazar Der Gregorian
Cameras Don't Take Pictures was an informative and fun day. If you really listen there are loads of tips to improve your photography.
Keith Blackaller
Mike is a born communicator who manages to convey insights and enthusiasm in a transparant delivery style, with examples of his photography that inspire and amaze
David Jerome
- Reviewed on Google -
I had a wonderful time at the Cameras Dont Take Pictures day at Winchester with Mike. His morning seminar was informative and inspiring. His style is very down to earth and he explains things in such an uncomplicated way.
- Reviewed on Google -
Mike delivered the course in a clear concise professional manner. And in bite size chunks..
Before taking this photography course I was more snapper than photographer. Occasionally I'd surprise myself and get a nice photo and put it down to dumb luck. Now I find myself more in charge of the final outcome when I press that shutter release.
Anthony Hodgkin
- Reviewed on Google -
I recently completed the Ultimate Beginners Course, and what an inspirational and well structured course this is. I used to have a film camera way back when, but then that format practically became extinct and so did my photography.
It was very out of my comfort zone to share, as I feel so novice, but it was a very simple shot I really liked. That was actually huge for me...just sharing something.
Lisa Young
Learning about exposure control will make a great difference to my photography. We also learnt about focal length and composition, which were important elements to taking better photographs.
Elizabeth Holgate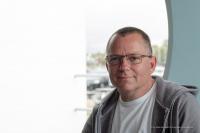 Great content on both the online workshops and 1 day course. I would urge anyone thinking about significant up to do it. You will gain so much more understanding of photography. Well done Mike.
Stuart Maxwell