Photography News
For photographers everywhere
A photographer is hosting an event in South Norwood to allow amateur photographers a glimpse into the professional world.
A local photography competition is inviting entrants to focus on volunteering in their pictures if they want to be in with a chance of winning.
Our Masterclass in Photography will help you with this.
A photography competition has been launched by the British Heart Foundation (BHF), urging people to capture shots of what their heart means to them.
A photography festival is to launch in the Welsh town of Aberystwyth this weekend (Friday, 18 November) in celebration of street life through the ages.
A photography competition has been launched in Cirencester, urging locals to snap pictures of the Cotswolds.
One of the many benefits of using a website content management system (CMS) is the ability to update, change and control the use of images displayed on your live website.
The Wildlife Photographer of the Year entrants are usually only displayed at the Natural History Museum, but this year amateur photographers and others seeking inspiration have the chance to view a further selection of the prints at the Eden Project this winter.
The much-anticipated Panasonic GX1 camera was revealed recently
A photography competition has been launched in the Stour Valley designed to capture the beauty of the area.
The work of more than 30 young photographers has been showcased in Hackney on a trail around the area.
A luxury holiday is up for grabs for amateur photographers who can capture a moment that embodies the Spanish lifestyle.
Shiny Shiny
The brief spell of warmth that graced us with its presence last month is all but a distant memory as autumn has well and truly taken hold.
Students are being encouraged to pick up their cameras and start taking pictures for the Fujifilm 2012 Student Photography Awards.
A photography competition for students has been launched by Nottingham's student paper, Impact.
If you're a member of our online
photography videos
or are just interested in taking on a photographic challenge - ACE are a young people's charity looking for a photographer to shoot a Rap star.
Here's a copy of their email asking if Jayne and I could help.
An expert has predicted that the new iPhone 4S could overtake standard point-and-shoot cameras.
The inaugural London Photo Festival is fast approaching and amateur and semi-professional photographers are gearing up to show their work to new audiences.
A National Photography Month has been announced, designed to celebrate the value of photography.
A festival celebrating photography is being held in West Yorkshire next month, and will showcase a wide range of different styles.
Entries made to a photography competition have been put on display at a month-long exhibition held across three venues.
An amateur photography competition has been launched with a focus on faith and worship.
The work of amateur photographers from the Cardiff Camera Club is to be displayed at The Gate in the Welsh capital.
An amateur photography competition is being run in the north east of Scotland in conjunction with the Enchanted Castle event at Crathes Castle.
Pink Lady food photography competition is encouraging people to take inventive snaps of fruit.
Chichester Camera Club is to hold its annual exhibition, displaying a huge range of photographs taken by its members.
The Review Centre is calling on amateur photographers from all over the UK to hunt down and capture some inspiring nature images for the chance to win a Nikon D3100 digital SLR camera.
Our Masterclass in Photography will help you with this.
A series of exhibitions and events are being organised in Wales in order to celebrate the art of photography and those who take part in it.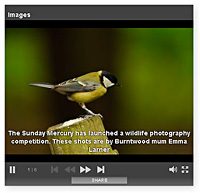 Amateur photographers are busy taking pictures in and around the Midlands, with a strong focus on wildlife.
An amateur photography competition is offering up a holiday as a prize for the best picture of a sign.
Older residents of Worthing are being invited to take part in an amateur photography competition with a worthwhile cash prize.
Getty images is calling all amateur photographers to upload some of their best pics from days gone by for a new 'Fototrove' project.
Amateur photographers have been invited to take part in a unique photography competition by the British Postal Museum and Archive (BPMA).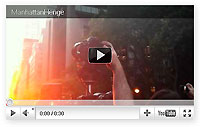 Amateur and professional photographers alike have gathered in Manhattan to try and take the perfect picture of an unusual solar phenomenon.
New 3D category for Sony's World Photography Awards
Camera maker Pentax has unveiled its new model, the Pentax Q, which promises to be the smallest and lightest system camera in the world.
Photographers of the UK, how would you like to win £5,000 worth of equipment?
Entries can now be submitted to the Sony World Photography Awards 2012.
A travel photographer has been taking photography to new heights - literally - after starting a new trend known as rooftopping.
Supplier of still imaging and motion picture accessories, Tiffen, has launched the first in a brand new range of variable neutral density (VND) optical filters.
Capture the great outdoors in this year's Bracknell Forest Council's Routes and Trees photography competition.
Royal wedding photographer Hugo Burnand has opened up about his passion for photography, his experience on the big day and his top gadgets.
The fifth annual search for the UK's Landscape Photographer of the Year is once again under way - so now would be a great time to brush up on your photography techniques with our photography videos and downloadable photography courses.
Publishing company Future has announced the launch of its latest specialist magazine, Practical Photoshop.
Vivek Victor Sequeira has been named as this year's Kodak Better Photography Wedding Photographer of the Year - one of the highest accolades in India's photography industry.
The search is now on to find talented photographers to take media-ready images at the forthcoming Isle of Man Commonwealth Youth Games, which will be held in September.
Photographer Michael Cooper has scooped the Isle of Wight Photographer of the Year 2010 award for his landscape shot entitled Misty Morning.
A new book of photographs taken by Linda McCartney is to go on sale later this month.
An extremely rare image of a Scottish wildcat has been caught on camera by a group of conservationists.
Liverpool Cathedral has launched a photography competition based around the theme of 'inspiring places' in the city.
Photographers from all over the world have come together to organise large-scale charity auctions in aid of the Japanese earthquake and tsunami relief efforts.