| | |
| --- | --- |
| Photographic training recommended to aspiring wedding snappers | 9th Sep 2009 |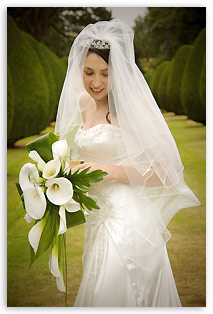 Anyone keen to develop a career in professional wedding photography has been advised by one veteran to invest in a wedding photography course to make sure they properly understand lighting and camera skills.

Pete Bristo, the winner of the UK Creative Wedding Photographer of the Year in 2008, also recommends joining a top photographic body like the British Institute of Professional Photography.

According to Bristo, who runs his own wedding photography business in Yorkshire, attending regional monthly meetings is a key way to meet other wedding photographers and exchange information with them.

"Follow a foundation course in wedding photography, which will give you a good start to creating your own unique style and wedding template," he told Professional Photographer Magazine.

On the subject of the personal qualities needed to be a successful wedding photographer, he singles out communication and organisational skills ­ as well as a friendly personality ­ to relax a bride and groom and "get the best out of them on their special day.
This skill is every bit as important as knowing how to seamlessly use the camera because no one comes to a wedding because they want to be photographed. They come because they want to celebrate and the photographer is going to interrupt that.

In a survey carried out for this month's issue, more than half of professional wedding photographers polled by the magazine said the recession has "only slightly" affected their business. The average wedding 'spend' in the UK is still around £17,000 with photography coming second only to the cost of the wedding reception itself.
Get yourself clued up on the basics of photography with our Masterclass in Photography.
photo by Mike Browne - taken Saturday 5th Sept '09