| | |
| --- | --- |
| Photography competition - Sony World Photography open to everyone | 6th Sep 2009 |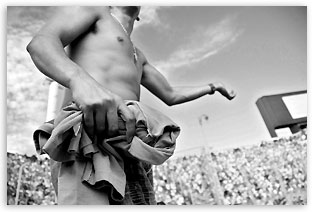 Investing time and effort in thorough photography training will pay off for one football fan this December.

Sony has unveiled details of this year's World Photography Awards, one of the biggest photographic contests across the globe - and anyone can enter.

The winner is in line to walk away with a DSLR camera with lens and tickets to the 2010 FIFA World Cup in South Africa, if he or she submits a football image that adequately impresses a judging panel chaired by award-winning sports photographer Delly Carr.

Accommodation and travel will also be included and all images submitted will be shown in a gallery on the Sony World Photography Awards website, before being rated by the public.

"Combining the global love for football and sports photography, the Campaign Award seeks to find an image that captures the emotion and the passion of football from the fan's point of view - the highs, the lows, and the incredible lengths supporters will go to support their teams," explains Sony.

Now in its second year, the award previously went to Pakistani photographer Sarah Ahmad for her work entitled The Love of the Game: A cook, a cleaner, a mother… and an attacking midfielder.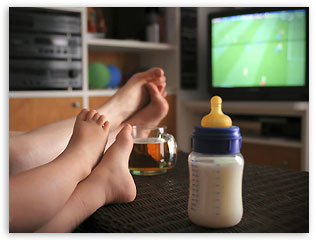 This competition's for everyone - not just professionals or you 'footy' supporters out there.
It's great practise to have a project so grab your camera bag and come on over for a one to one photography day - or if you're a beginner our new DVD Digital Photography Exposed will get you started.
I can help you understand what kit you'll need and why, how to control your camera so it takes the pictures you want it to take and then all you need is come up with some ideas.
And remember - passion for football doesn't just happen at a match. It could be something as simple as your own kids having a kick about in the park! Think outside the box