| | |
| --- | --- |
| 7 Blocks course has taken the shackles from my eyes | 13th May 2018 |
From our feedback form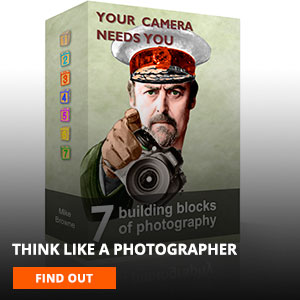 7 Building Blocks of Photography has ...
Made me think things through.
What are the differences before 7 Blocks & after?
The whole course has made me think about my photos a lot more before pressing the button. For example being much more aware of the light and how it changes possibly minute by minute. It is going to take me a lot longer to digest all of the information but I will get there in the end, and to think like a photographer.
The 7 blocks is worth...?
Priceless if you want to massivley improve as a photographer.
Would you recommend The 7 building Blocks of Photography?
Yes because it will if you work at it make your hobby/profession much more enriching and rewarding.
Tell us about your achievements & how you felt:
My main achievement is in my head as shackles have been taken off of my eyes and made me far more aware of what I am doing.
Anything else you'd like to say?:
A very BIG thank you to Mike and the team and a special thank you to Becky for standing so patiently in the obvious cold!
David Brown