| | |
| --- | --- |
| Young photographer wanted to photograph Rap Star | 13th Oct 2011 |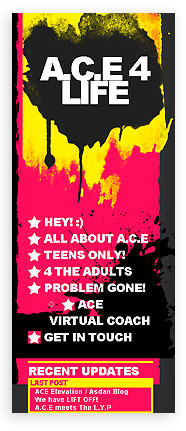 If you're a member of our online photography videos or are just interested in taking on a photographic challenge - ACE are a young people's charity looking for a photographer to shoot a Rap star.
Here's a copy of their email asking if Jayne and I could help.
Hi Mike
I am contacting photography schools to see if any graduate or advanced student photographers woul like to do a photoshoot for a project that we are working on.
We are ACE, a group that assists targetted young adults to greatly improve their skills in society and the workplace, to improve their future and prospects. A part of our programme we have created a record company that has signed a rapper from Chicago (think 50 cent with less bling) to release on iTunes a single that he has produced and we are remixing.
We need a photoshoot to get some shots for PR and the launch - some thing very simple but the lighting is obviously something that needs to look professional. As we are largely a voluntary project we do not have a budget but hope that a new photographer would like the challenge and result.
The shoot will be in the week of the 26th October. I would greatly appreciate any help you can offer.
Best wishes, Nicole Arter
If you or someone you know can help please contact Nicole through the
http://www.ace-kids.org
website or by email nicole@ace4life.org