| | |
| --- | --- |
| New optical filters on offer for photographers | 19th May 2011 |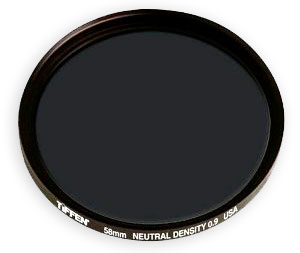 We've just added a film about Tripods to our photography videos section - which is handy because supplier of still imaging and motion picture accessories, Tiffen, has launched the first in a brand new range of variable neutral density (VND) optical filters.

The range, which has been brought in to replace the company's traditional fixed ND filters, comprises '2-8 stops' of light control within a 9mm ring.
Aimed specifically at the photography and DSLR video market, thanks to its ability for controlling the depth of field and exposure, the filters comprise high quality optical glass and Tiffens established ColorCore Technology.

For snappers wishing to use wide-angle shots, the VND also includes a wide outer optic to help reduce any vignetting effects.

Carey Duffy, Technical Director (Filters) at Tiffen International, said, "The VND will be very popular tool for the busy photographers and HDSLR shooters who may be pressured with little time to set up.

"It's ideal for quick 'run and gun' videos and suits their quick set up and need for a wide range of performance in compact and light equipment. I would always advise individual neutral density filters, but this is a fantastic option for a wide variety of shooting applications," he added.
The filter costs around £40 and will be great for achieving low shutter speeds for things like photographing waterfalls - but you will need a tripod to realise it's potential.
Join us on...