| | |
| --- | --- |
| Photography Videos given thumbs up by Ephotozine | 2nd Mar 2011 |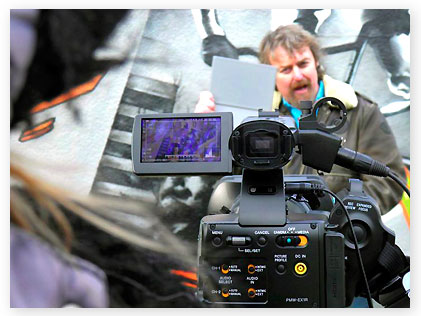 Our online Photography Videos have been given the 'Thumbs Up' by ePHOTOzine - one of the worlds largest online photography communities.
Last month ePHOTOzine's Daniel Bell reviewed our site PhotographyCourses.Biz with special emphasis on our online photography videos. He was plainly impressed with both film quality and content giving us a fantastic score of 9/10!
"Films are excellent quality and have very clear sound." Said Daniel. "Mike is very clear to understand and certainly knows how to present. It is very rare that anything is spoken about at a level where a beginner may not understand, and at the same time slightly more experienced photographers won't feel patronised."
PhotographyCourses.Biz specialises in photography tutorials for beginner and enthusiast photographers because when Mike was learning he found it very hard to find clear, concise information.

"Most of what was available seemed to be overly technical and dreadfully dull." Says Mike "And I had a sneaky suspicion that many of the authors were more interested in showing how clever they were than helping me shoot the pictures I so desperately wanted to take."
In the review ePHOTOzine went on to say. "If you are looking for a different way to learning the basics of photography rather than browsing the web or buying books then the videos from PhotographyCourses.biz are certainly worth a look, and there is certainly plenty to warrant the initial outlay of £9.95."
You can read the entire review on the ePHOTOzine website by following the link below.
http://www.ephotozine.com/article/photographycourses-biz-photography-videos-15439
PhotographyCourses.Biz