| | |
| --- | --- |
| Winner of 2010 RNLI Photographer of the Year announced | 10th Jan 2011 |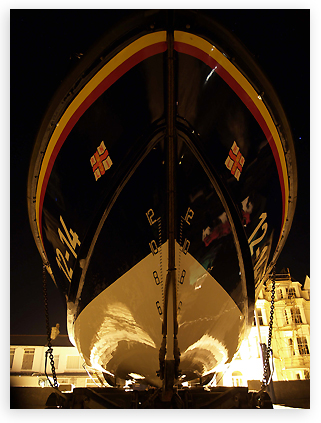 The 2010 Royal National Lifeboat Institution's Photographer of the Year competition has been won by a man who was left a camera in his friend's will.

Isle of Man-based Malcolm McDonald took up photography 18 months ago following the death of a dear friend, who was a keen photographer.

The friend left the camera to Mr McDonald in a will, along with a note instructing him to 'do something with it'. Mr McDonald, who is the assistant tractor driver for Ramsey Lifeboat Station, fulfilled his friend's wishes, and successfully scooped first prize in the prestigious competition, with his shot of a Mersey class lifeboat poised to launch from the boathouse slipway.

Mr McDonald said, "My success has come as a complete surprise, but the circumstances make it especially poignant."

RNLI's film and image manager, Eleanor Driscoll, who was also the head judge of the competition, said that the winning photograph captured the "community spirit of the RNLI" as well as being very technically accomplished.

"The reflections in the lifeboat's hull showed the town which the station and volunteers have served for over 140 years," added Ms Driscoll.
Want to learn how to take award-winning photos? Check out the latest tips in our photography videos. PhotographyCourses.Biz