| | |
| --- | --- |
| Photo exhibition captures spirit of Swindon | 24th Dec 2010 |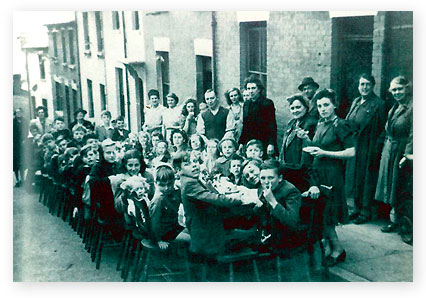 A community group is going back in time with the launch of a new photography exhibition which charts the history of the local area and its residents.

Swindon Back Garden is a network which offers access to information about living in the area around Eastcott Hill and Victoria Road.

The online answer to chatting in the street, the network provides a method for residents to chat to one another and ask about issues of concern relating to life in the area.

The new photography exhibition, entitled 'Backgarden In The Past', is calling for photos of life in Swindon in a bid to capture memories of the past.

One of the founders of Back Garden, Peter Green, said, "We want pictures of the Back Garden area from the past ­ the past being defined as pre-2000. Do you have memories we can record of shops, pubs or characters?"

"If so, please get in touch by emailing, swindonbackgarden@yahoo.co.uk," he added.

Once collected, the photos will be displayed in the Beehive pub on Prospect Place in the Old Town. A small tour of the area will also follow the display.
One of the main reasons why so many people enjoy photography is that it enables them to capture a record of events and times within their life. Photographs can unlock memories, thoughts and feelings - so why not get the best pictures you can...
Have a look at our photography videos there's loads of information about using lenses, exposure, composition and more. Or maybe try a downloadable course or a one to one session with Mike.

PhotographyCourses.Biz