| | |
| --- | --- |
| Blind photographers' work showcased in charity exhibition | 23rd Dec 2010 |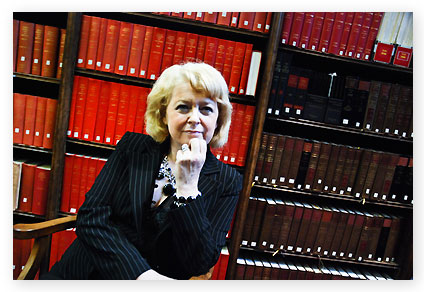 A new photography exhibition has been launched in Scotland in support of National Braille Week.

The National Braille Week Art and Celebrity Exhibition ­ which has been launched by the charity Royal Blind - includes paintings, photography, sculptures and artwork created by partially sighted or blind artists from across the country.

Celebrities from across the UK, including Stephen Fry, Michael Ball and actor Dougray Scott, have also donated signed photographs of themselves, along with messages written in Braille.

The free exhibition will be held in the Royal Bank of Scotland's main banking hall on St Andrew Square and will run until 4 January.

Blind artist and photographer Rosita McKenzie said, "One of the aims of the display is to challenge sighted people to view art from a new perspective, and also for visually disabled people to interact with the exhibition."

Richard Hellewell, Royal Blind Chief Executive, said, "We feel this is an apt and powerful way to prompt the public to imagine life without sight, and to remind them that blindness is not a barrier to potential, creativity and knowledge."

You can make a donations to Royal Blind via the National Braille Week website at www.nationalbrailleweek.org.
Photography is personal and subjective, we simply try and teach you the skills you need to enable you to acheive the pictures and images that you want. You can learn about which camera to buy, which lenses to use, composition, using flash and getting sharp pictures - to name just a few things...
We've got great downloadable courses that you can start working with straight away, there's the option to get some really bespoke training if you book a one to one with Mike, or you can go for the continuous improvement option of subscribing to our online video tutorials and films.
Whatever you do with your photography - just make sure you enjoy it!