| | |
| --- | --- |
| Disability charity launches photo competition | 20th Dec 2010 |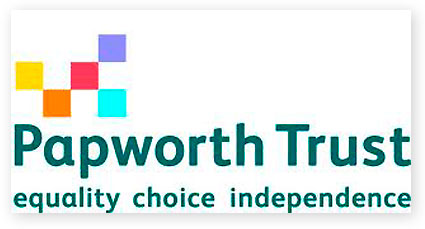 Papworth Trust, one of the country's leading disability charities, has launched its first photography competition.

The Trust provides a range of services for disabled people, including assisting them with housing and employment, to ensure more equality, choice and independence in their lives.

The photography competition plays on one of the Trust's main themes - independence, and is open to anyone with an interest in capturing images on film.

Entries must reflect the independence theme and can include anything from achieving something special on your own, to living life day-to-day without assistance from others.

The competition will be split into three categories ­ 16 years and under, over 16 years and professional photographers and previous photography competition winners ­ and images can be entered in digital or printed form.

The entries will be judged by internationally reknowned photographer David Rose, with the lucky winners receiving fabulous prizes, including a Sony Handycam DCR-DVD 115E camera worth more than £300.

The winning images will be displayed in several places ­ in an online gallery hosted by the Papworth Trust, at Trust branches across Cambridge, Ipswich, Huntingdon, Sawston, Basildon and Bury St Edmunds and at an exhibition at Williams Art in Cambridge.

The overall winner will be used as the front cover for the Trust's 2011 Annual Review. The deadline for entries is Friday 25 February 2011.
Visit www.papworth.org.uk to download an entry form.
There's plenty of time - so why not get stuck and have a look at our photography videos there's loads of information about using lenses, exposure, composition and more. Or - try our downloadable courses, then get out and practice, practice, practice! Good luck!

PhotographyCourses.Biz