| | |
| --- | --- |
| Rare Victorian photograph saved for the nation | 3rd Dec 2010 |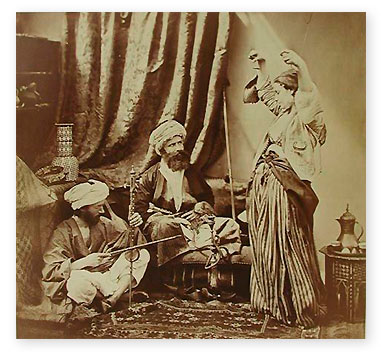 An extremely rare photograph worth more than £100,000 has been preserved for the nation after overseas buyers were fended off.

The National Media Museum in Bradford stepped in to raise the funds to buy the photograph and stop it from being exported abroad.

The image, known as 'Pasha and Bayadère,' depicts a dancing girl (bayadère) performing for a powerful official whilst a musician plays in the background. The man behind the image is the well-known Victorian photographer Roger Fenton.

Pasha and Bayadère is recognized as one of Fenton's best images, capturing the 'Victorian fascination with the Orient,' and was inspired by one of Fenton's expeditions to the Crimean War site. It was actually taken in his London studio using a hired model.

Overseas buyers attempted to purchase the image earlier this year, but the National Media Museum and The Art Fund raised the £108,506 needed to save the photograph.

Paul Goodman from the National Media Museum said, "We are absolutely delighted to have secured this hugely significant work for the benefit and enjoyment of future generations.

"Fenton is such an influential figure within photography, and the acquisition of this rare photograph...helps fill a gap in the National Photography Collection relating to mid-nineteenth century Orientalist themes," he added.

Pasha and Bayadère will now become part of the Fenton exhibition at the National Media Museum.
If you want to improve your skills why not enjoy to our free photography videos service. You can lean all about how to use your digital SLR, composition, exposure, lenses and lots more!