| | |
| --- | --- |
| Photo competition launched to capture pub on camera | 19th Oct 2010 |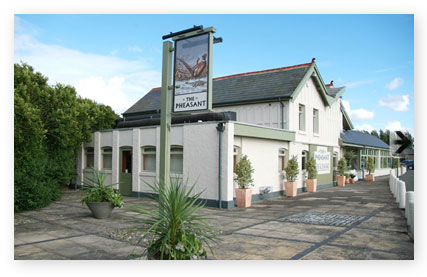 A Crosby-based pub owner is hunting for budding photographers to capture his building on camera and have the image turned into postcards.

The Pheasant (20 Moss Lane, Hightown, Liverpool, L38 3RA) has launched the photography competition in a bid to find the perfect shot of the exterior of the pub to have made into postcards.

John Bentley, landlord at The Pheasant said, "The pub itself has so much character and we are very proud of its unique charm and quirky touches.

"Rather than getting a professional photographer to take a picture, we thought it would be fitting to ask local people to submit their own photos of the pub so that the postcards reflect our guests," he added.

John believes that the pub is an ideal subject for anyone who has an eye for photography, thanks to its character, original features and quirkiness. The pub is located close to where the River Alt joins the Mersey Estuary and offers a range of real ales and tasty pub fare.

The winner of the competition will receive the honour of having their photo turned into postcards and will also win a complimentary meal for four at The Pheasant, so get snapping!

Visit www.thepheasanthightown.co.uk for details on how to enter or email your photos to pubphoto@htpr.co.uk.
If you'd like to build confidence to enter more competitions, take a look at our beginners photography course. It's easy to follow and written in everyday language with an evident sense of humour.