| | |
| --- | --- |
| Met Police give photographers advice | 19th Jul 2009 |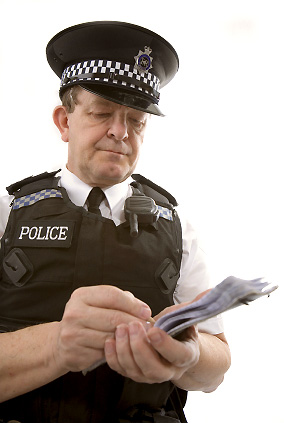 Following the controversial implementation of controls over the photography of police officers in London under new terror laws, the Met Police has issued advice for photographers intending to take pictures in the capital.

Much to the relief of keen photographers in the city, the statement says, "members of the public and the media do not need a permit to film or photograph in public places and police have no power to stop them filming or photographing incidents or police personnel."

It also clarifies when a police officer can site the terror laws to stop someone taking pictures in London, it says, "any officer making an arrest for an offence under Section 58a must be able to demonstrate a reasonable suspicion that the information was of a kind likely to be useful to a person committing or preparing an act of terrorism."

The advice has been published in response to some reports and complaints that police have indeed been stopping people, including tourists, from taking pictures in London with no reasonable reason to think the photographer is involved in terrorism.

Some professional photographers agree that the legislation simply reinforces an attempt to create a hostile environment for photographers in the public sphere, thus helping to control the public who may photograph images the Met would prefer were left unphotographed.
During the writing of one of our photography courses (The Masterclass in Photography) I spent a day in London to shooting City Scapes - not realising I needed a permit to use a tripod or photograph Canary Wharf.