| | |
| --- | --- |
| Historic aerial photos to go online at Britain From Above | 29th Sep 2010 |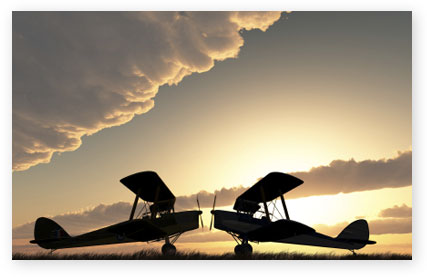 A grant from the Heritage Lottery will fund a project to digitise and make available online a million aerial photographs, dating back to 1919.

The images were taken by Aerofilms, one of the oldest commercial aerial photography firms in the world, and span over half a century of life in Britain.
Included in the photos are city centres, shipyards, festivals and even the FA Cup Final at Wembley in 1935.

Francis Wills and Claude Graham White founded Aerofilms in 1919.
They used their contacts from the First World War to commission aeroplanes and pilots to take the aerial shots.

The collection also includes photos taken by two smaller companies that Aerofilms purchased, Aerviews and AeroPictorial.
The precious photos and negatives contain views of almost every locality in Britain, marking the changes as country lanes were transformed into A roads and the countryside became increasingly built-up.

The £1.7 million grant from the lottery will help to create a website called Britain From Above, which will launch next year, as well as the huge project to digitise and conserve the vast collection of delicate negatives and photos.