| | |
| --- | --- |
| Dog Photographer of the Year competition opens | 24th Aug 2010 |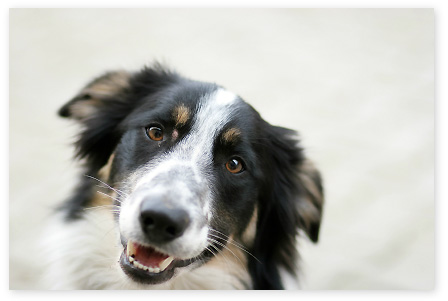 The Dog Photographer of the Year competition, organised by the Kennel Club, is now open for entries.

There are four categories in this prestigious contest: "Dogs at Play", "Dogs at Work", "Man's Best Friend" and "Dogs Portrait".
In addition there is an extra category for those under 16, called "I Love Dogs".

The overall winner of the competition will receive a Lomo Diana camera and a copy of "Dogs" by Tim Flach.
The winner's photo will also be displayed at the November "Discover Dogs" event in Earls Court, London, and will appear on the cover of "Kennel Gazette", the flagship publication of the Kennel Club.

The winners of each of the four categories will receive a framed print of their photo and the winner of the 16 and Under category will also be the recipient of a digital camera, a year's membership of the Young Kennel Club and have a day out with Marc Henrie, a professional dog photographer.

The competition is open to entrants until 31 August. Entries can be submitted either by post or online and an application form can be downloaded from the Kennel Club's website, www.the-kennel-club.org.uk.
If pet portraiturs interests you but you don't have confidence in your camera skills take a look at our Beginners Photography Course. It could be just what you need to get you moving in the right direction.
Please click the FaceBook Like button (below left) to show your support...