| | |
| --- | --- |
| DSLR camera sales up - more than 28 per cent of people own DSLR, | 4th Jul 2010 |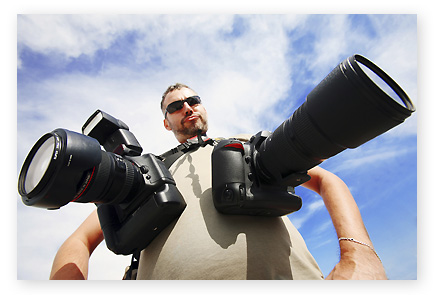 New statistics have made an official count of DSLR camera sales with the number of British people embracing photographic technology and advancing their knowledge of picture making.

Online photographic agency, Polylooks, commissioned polling agency YouGov to survey 2,245 British adults about their snapping habits and found that more than 28 per cent of people owned an SLR camera or DSLR.

Ownership appeared higher among 'more senior age groups', many of whom had enrolled in photography courses as a hobby after starting retirement.

The poll also found that around 9 per cent of amateur photographers have considered trying to make a career out of their hobby, with many more considering submitting pictures to microstock or picture agency websites.

The days of the printed photograph proved again to be in decline with fewer people than ever printing out their images, in favour of saving them on computers and hard disks. Only 25 per cent print them out with 34 per cent uploading those e-snaps on to social networking sites.

Just over a fifth of people ­ 21 per cent ­ said they did not believe that their mobile phones offered enough quality in their cameras to meet their photographic requirements.

Polylooks head, Norbert Weber, said: "Our study shows that not only do most British consumers prefer to use a high quality camera for personal photography, but that a comparatively large number would like the option to make money from their images."
If you fancy making some cash from your photography - take a look at our Photography Courses page - particularly our Wedding Photography Course. From finding your clients and pricing - through to posing, people skills and delivering fine quality albums, Wedding Photography Exposed covers it all and more.