| | |
| --- | --- |
| Norwich photographic exhibition launches students' careers | 24th Jun 2010 |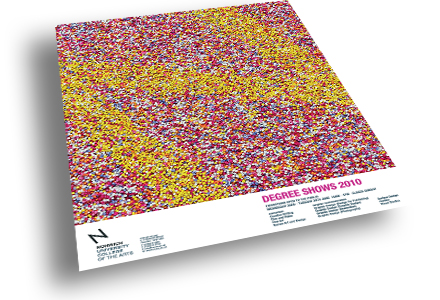 A large-scale exhibition has marked the culmination of three-year photography and art courses for students in Norwich.

The Norwich University College of the Arts (NUCA) Degree Shows 2010 are currently displaying a wide range of emerging talents, many of whom had honed their photographic skills on the college's renowned degree courses.

NUCA's marketing director, Sarah Hamilton, said the exhibiting of the work simulated the environment that the students will have to face when they imminently launch themselves as working professionals.

"It's very much part of the learning process, learning the steps into employment and learning the skills of taking that next step and exhibiting their work - it's a really important learning process for the students," she said.

"For those that want to sell there's a chance to sell their work and there's the chance for employment as well as showing the work."

Many of the exhibition's visitors are prospective employers and even art collectors, who are on the search for the next great photographic or artistic talent.
Previous shows have seen students of the 165-year-old institution of creative excellence receive job offers or requests for commissions from the added exposure.
If you're learning photography but aren't up for a degree - check out our photography courses.