| | |
| --- | --- |
| New additions to Adobe's Photoshop CS5 | 18th Jun 2010 |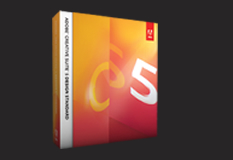 Adobe has added to its large range of photo editing software with a new and improved Photoshop option now on the market.

Creative Suite CS5 is available in two versions, the standard edition and an extended edition that will appeal to those in the video and film media.

This is the 12th edition of the programme to be released by Adobe. Considering the extensive features of the previous offerings, CS3 and CS4, it is impressive to see the package improved upon even further.

The new package does, however, feature some previously unseen tools and capabilities. These include a much-hyped content aware fill, an application that allows users to replace a selected area by filling it with what surrounds it.

Supported by the healing brush tool it is now possible to clone people out of pictures with a single drag of the brush.

Other standout improvements on Adobe's previous Photoshop packages are the quick selection tool and the functions of the import tool. This is particularly useful when merging a number of photographs.

Thanks to the capabilities of CS5 an option now exists to remove 'ghosts' caused by minor differences between the images. CS5 also includes a new version of the camera raw tool for importing the raw-format image files taken by digital SLRs and some high-end compact cameras.

Priced at almost £700, the new package is most likely to be an attractive option to those who use the Adobe software professionally - but the wide ranging flexibility of the program would also benefit enthusiasts.