| | |
| --- | --- |
| Could the iPad reinvent photo sharing and viewing? | 1st Feb 2010 |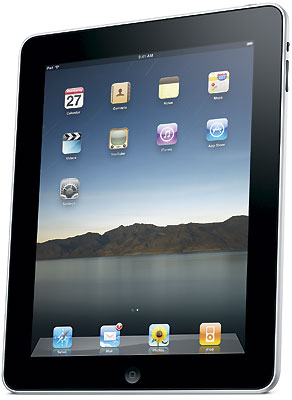 Following its recent launch, Apple's new device, the iPad, could be what the photography industry needs to put a spark back into the way we share and view our photographs.

Steve Jobs, the top man at Apple, said the new device, which resembles an iPhone but on a larger scale, is the "best device I've ever seen for enjoying and sharing photography".

Although digital photography in general has received a boost as a result of the proliferation of camera phones, these devices are still a bit too small to recreate the experience of looking at a hard copy photograph. However, the iPad could be the answer.

The device's Photos app is an enhanced version of the simple-to-use iPhone app of the same name. Some new features include the display of albums as 'stacks', which you can look through quickly using the 'pinch/spread' action.

There is also a slider bar of pictures at the bottom of the screen which allows users to locate the exact image they are looking for quickly.

Another useful iPad feature is the iPad Camera Connection Kit, which comes complete with SD card reader, so you can transfer your photos direct from your memory card onto the device to show all your friends and family!
Best of all, unlike a laptop, you can pop the lightweight and discreetly sized iPad into your bag and carry it with you.
A great picture viewer deserves the kind of pictures you'll want to show to everyone - brush up on your photography with our Masterclass in Photography and do your i-Pad proud.