| | |
| --- | --- |
| Fujifilm launches underwater photography festival 12-13 September | 17th Jul 2009 |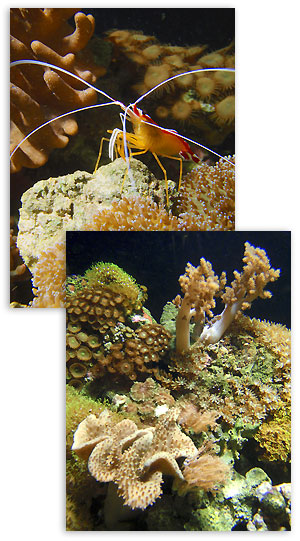 The first underwater photography festival is to take place over 12-13 September in Looe in Cornwall and is being organised by Fujifilm.

The ScubaSnap Weekend 2009 says it promises a 'weekend of fun, diving and underwater photography in the wonderful surroundings of the Cornish coast and countryside.'

Local partner, Looe Divers are to help keen photographers and divers of all levels to enhance their diving skills and take photographs of what they see underwater during the weekender.

The weekend will include shore dives, tuition, seminars from experts such as Maria Munn from Ocean Visions and Mat Trim of Fujifilm and will also include a dinner dive and BBQ in the evening.
Amazing prizes will be available through a photography competition that is being run throughout the weekend for the participants.

If you fancy having a go, non-divers that can snorkel are also able to join in and can enter photographs in the competition. However, all photographs entered must be taken with a compact camera.
There'll be basic photography courses available but to ensure you get the very best possible pictures - brush up with our Masterclass in Photography before you go?
The same rules of light, composition and zooming apply weather you're using a compact, DSLR or a camera-phone.
These shots were taken on an Olympus MJU tuff compact camera by course author Mike Browne in a camera review for Photo360 magazine.

Sponsoring the event is Aqua Lung, Scuba Travel Worldwide Holidays, Suunto and PADI.