| | |
| --- | --- |
| iPhone photography contest launched | 15th Jan 2010 |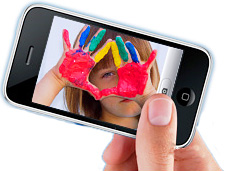 Although most of us are developing a greater understanding of DSLRs, digital photography in general and camera lenses, many people still prefer the simplest form of digital photography - the camera phone.

Now an organisation in the US is launching a photography competition just for Apple iPhone users -and it opens today (15th January 2010)

US photography reseller Adorama has launched the first annual iPhone App Awards for Photography along with the iPhone Photography Contest.

Although the iPhone's camera is among the weaker of its attributes, there is a rising section of its users who love nothing more than the point and shoot nature of using their phone for photography. Also, the iPhone's large viewing screen means users can see their work in a large size immediately.

The panel of judges includes a range of big names in the photography world including Scott Kelby - Photoshop guru, and photographers Moose Peterson and Eric Meola.

Ahron Schachter from Adorama explained the thinking behind the contest: Apple iPhone is changing the way people think about their photos; there's no doubt it is changing the picture-taking habits of even novice photographers."

Entries for the competition must be submitted to the Adorama website by 15 February.
If you'd like to know how to take great pictures with any kind of camera - take a look at our downloadable photography courses , One-to-One photography courses, or our Ultimate Beginners Course.