| | |
| --- | --- |
| I really liked the format of 7 Building Blocks | 15th Apr 2019 |
From our feedback form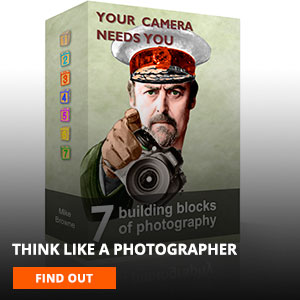 7 Building Blocks of Photography has ...
Made me think things thorough.
What are the differences before 7 Blocks & after?
The main difference is that I am thinking about my photography rather than simply taking the same snaps over and over again. I am now slower at taking photographs - but that is good because I am taking my time to try and improve.
What is the course worth to you?
It has, I feel, shown me a way in which I can methodically improve my images. They are sill not perfect but at least I can reflect on why this is the case and how I can improve them next time.
Would you recommend The 7 Blocks?
I would certainly recommend 'The 7 Blocks' to anyone who is prepared to set time aside to improve their photography.
Tell us about your achievements (Published / sold / 100s of likes etc.):
I currently attend a level 2 course in photography. My colleagues on the course have been very complimentary about the images I have produced recently.
Anything else you'd like to say?
I really liked the format of the course. The mix of text, videos and worksheets each complemented the other. I also appreciated the summary videos at the end - these brought everything together and by this time I was able to see how the ideas had developed over the weeks.
Many thank, Mike, for your thought provoking way of getting my 'brilliant brain' to start thinking logically about how I take photographs.
Thanks also to Melissa who helped sort out some technical issues that I had at the start of the course.
Derek Denby
Comments
No posts yet, please be the first!