You can't run before you can walk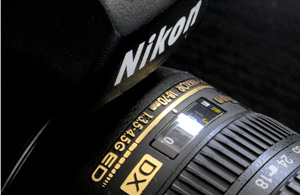 Despite investing in a top of the range camera, do you find that...
Your in-house images are inconsistent?
Colours are not accurate?
You're spending hours on the computer working on images?
It's costing more than you thought?
Avoiding these pitfalls is second nature to me because it's been my business since 1993.
This is your opportunity to benefit from my knowledge, and promote your own business.
I became a photography consultant because of my experience, passion for photography and because I'm very good at it (modest too!).
Rate: £550 per day.
If you have an ongoing need for a lot of professional standard images to promote your products or service, training which enables you to shoot in-house represents considerable savings over hiring me (or any other commercial photographer) on a daily rate.

The improvement in quality of our in-house photography far exceeded our expectations. For such a small financial investment the return for our business has been tremendous


Alan Baybutt: MD Mansell
As your photography consultant I can teach you about ...
What to buy (this alone could save you more than my fees)
How to use the camera for your specialist area
Setting up a product studio
Photographing interiors beautifully and quickly (Estate agents are you listening?)
On site photography
Product and catalogue photography
How to shoot it right the first time
Have access to great image
No matter how long or expensive your lens - as your photography consultant I can help you get the best from it!