Please Help Us Make Free Photography Videos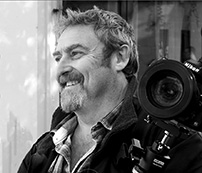 From the amazing comments we get every day, we know you love our videos. Each film takes an average of 16 hours planning, filming and editing which is a considerable commitment. Historically, a loyal band of supporters (for whom we will be eternally grateful) paid a small monthly charge to access our videos.
We appreciate that not everybody can afford a regular financial commitment so, in order to keep the free videos coming we need your help…
The videos are now supported entirely by a small amount of advertising rather than membership fees and we are going to rely on the help of our friends and supporters to make this work.
We need a lot of people seeing the videos, and the advertising. Below are some simple ways you can help us achieve this.
And by helping us - you benefit too as we continue to make more of the films you love at no charge to you.
Spread the Word
By regularly doing any of the following you will make a massive difference
Posting about us and placing links to us on photography forums, blogs and sites
Clicking the 'Like' 'G+' and 'Share' buttons under each video as you watch them
Telling your friends at the Camera Club about us
Leave us comments when you love the videos - and tell us how to improve
If you're a photography student ­ please tell your tutor and class mates about us
E-mail a friend about us by clicking the 'recommend to a friend' button below the videos
Tell us what you want us to make films about (there's a button bottom left of each video page)
We create the videos and keep them coming - ­ you help us by spreading the word online and offline. In this way we hope to be making new films for many years to come.
Donations also help pay for new free videos
Please enter whatever value you feel is appropriate
You don't have to - but many of you lovely people have asked how you can help keep this free