| | |
| --- | --- |
| Epson considers launching another R-D1 version | 7th Dec 2010 |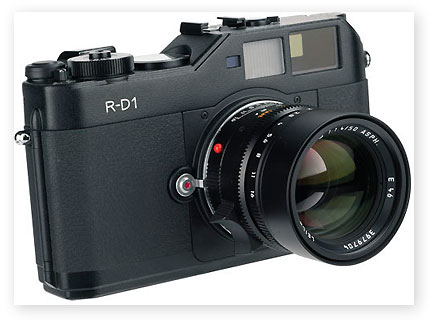 Following the success of the R-D1 digital camera, which was launched by Epson is 2004 and is now discontinued, the electronics giant is planning to launch an updated version.

Epson is focusing on digital camera technology and is considering developing a new R-D1 with interchangeable lenses.

Rob Clark, executive director of Epson's European Marketing Division, said, "Whether we come out with another version of the R-D1 is a possibility.

"Epson is expert at commoditising a niche [market] and the firm will re-enter the digital camera arena if it feels such a product is commercially viable," he added.

Since the 2004 launch of the first R-D1, which the company said it originally marketed it as a technology statement, thanks to its digital rangefinder, the company has been 'developing elements that will be used in digital cameras.'

It began its development of high-resolution LCD electronic viewfinder panels last year, aimed at mid to high-end DSLRs and has promised that other elements relating to digital cameras are in the pipeline.

Epson is also planning to launch more than 100 new products linked to photography over the next year, so snappers should keep an eye out. The firm also signed a major sponsorship deal with football superclub Manchester United yesterday.
We love talking about cameras, but it's even better when you get involved and share your thoughts - why not join the conversation (...or start a new one) on our forum.
Plus we're adding regular camera reviews to our new Photography Videos section of our website all the time.
If you have a new camera and want to know how to shoot the pictures you love take a look at our downloadable Beginners Photography Course - we've had some rave reviews...

PhotographyCourses.Biz