Understanding Camera Lenses
Lenses Exposed - How to Use Camera Lenses
Who Is Lenses Exposed For?
You bought a new lens but the photos are much the same
You've been told to buy a certain lens, but you're not sure why it's better
You believe long lenses are just for making things come closer
When you know your lenses you can bring mood and feeling to a picture
This downloadable specialist eCourse is designed to get you understanding and making the most of your camera lenses - fast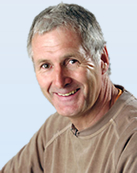 These digital photography courses cover everything you'll need to know and are completely un-putdownable. I only wish they'd been available when I started!
Kevin Wilson
(UK President Master Photographers Association 2001-2002)
Click here to view more course details
In my Masterclass in Photography we set out to give you the tools and knowledge you need to start shooting like a 'pro' as quickly as possible. Everything on lenses in 'Masterclass in Photography' is here as well - PLUS ...
Exercises (so you get experience)
Examples and diagrams
Hints and tips
Lenses Exposed will help you get your head around one control, function or use at a time, give you tips to try, and exercises to perform as well. Once you're happy with one step, move onto the next. Your confidence will grow with each new step you master.
Lenses - one of photography's greatest tools
Lenses are one of photography's greatest, and in our opinion, most overlooked tools. And it's a pretty important tool to overlook - after all you can't actually take a picture without a lens!
Most people don't realise just how much of an impact choice of lens has on your images. And when you know how to control it - the possibilities are endless.
You really can begin to change reality by compressing perspective - or opening it out wide for wild dramatic pictures. You can even clean up a messy background just by choosing the right lens.
We're not talking 'specialist' lenses here either - just normal everyday camera lenses that everyone has in their bag.
Lenses do more than just focus and zoom - they're a major creative tool.
You can take pictures of sunsets and landscapes etc with any old lens - but you'll lose the impact if you don't know how to control your lens for best effect.
We don't want you to become lost in technicalities and detail you'll never need - so as with all our photography courses and training, we've cut away as much 'fat' as possible so you get straight into the good stuff.

What will I get out of 'Lenses Exposed'?
Know which lenses to buy and why
Think of a picture then make it happen
Get a great picture even from a bad environment
Be instinctive about which lens to use when
Be confident about choosing camera lenses quickly
Make the most of every location
Get great portraits - anywhere
If you're a beginner and feel frustrated and confused by your camera and lenses, you will be better to start at the beginning with the Masterclass in Photography Course which has all you need to become the photographer You want to be.
THIS COURSE IS BEING RETIRED AT THE END OF THIS MONTH
*** BUY NOW AND RECEIVE 50% DISCOUNT IN YOUR BASKET***