Think Like A Photographer
£117.77
$159.00 USD approx
"There's nothing worse than a sharp picture - of a fuzzy idea" [Ansel Adams]
The 7 Blocks is the "missing link" between technical and creative aspects of photography. It's the essential photographer's thought process and all you need to become a truly advanced photographer.
Could you cook superb meals if you didn't think like a chef? Would you get a standing ovation if you didn't think like a musician? NO - and it's the same with photography.
I can teach you this simple 7 step thought process so you'll quickly, easily and instinctively have the perfect lighting, composition and camera settings for every image.
If you want people to love your images, knowing about the camera isn't enough. To be a photographer you have to think like one.

Want to check it out first? Try a free sample
Buying as a gift? Click Here...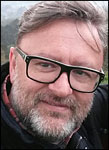 Mike Browne is extremely good at explaining how to combine complex, technical things with subtle creative choices.
Simple and straight forward. I suggest you listen to what he says.
Adam Scorey: Group editor
Professional Photography Magazine / Photography Monthly Magazine / Turning 'Pro' Magazine
The course is clear, well delivered and I loved having worksheets and exercises as well as the videos each week.
Melanie Reed
photographer
Click here to view more course details
Combine Creative and Technical aspects of Photography
How to Think like a Photographer
Using and predicting light
How to find compositions that work
Know instinctively which focal length lens you need
Know which Camera Settings to use
Take home images you're proud to have taken
Gain confidence as a photographer
Delivered Weekly You Can Download and Keep...
Over 5 hours of unique never seen before video
Tutorials and worksheets delivered weekly
Practical exercises
3 Free bonus videos
Extra 2 hour lesson on week 8!
Copy to mobile devices and take with you
Your Camera Really Does Need YOU
I'm always amazed at my student's knowledge but they don't know how to connect that knowledge creatively, easily and subconsciously. They often panic and put the camera on Auto. But cameras are not creative. Cameras will only record what you tell them to and make their best guess according to pre-programmed parameters.
If you can't think like a photographer it's impossible to BE a photographer. Complete The 7 Building Blocks of Photography and you will access (and add to) your knowledge of composition, lenses, light etc and be able to take the actions you need to take for virtually any image and situation.
What are the Free Bonus videos?
How to predict changing light (week 2)
Pre-visualising (week 3)
Depth of field and distance (week 5)
How is the course delivered?
Complete checkout and we send you an email to confirm you are the person you say you are.
Click the confirmation link and week 1 videos, worksheets and exercises will be emailed to you instantly.
Weeks 2 - 8 will be emailed every seven days until completion.
The weekly tutorials are yours to keep and copy onto your mobile devices so you can take them with you wherever you go. You can always refer back to them at any time, anywhere.
Who's this course for?
Intermediate and advanced photographers. If you know about and are working with the following you're ready for The 7 Building Blocks of Photography.
Camera controls - what they do and are for
How to arrange elements of composition in the viewfinder
Controlling exposure
Light
The impact of different lenses and focal lengths
Depth of field
Frequently Asked Questions
Our 7 week courses FAQ section will answer any other queries. There are links back here when you've found your answers.
If you are a beginner I DON'T want you to buy this course yet because you're not ready.
If you're not sure how to control the things bulletted above I recommend my Masterclass in Photography first. Watch the video, make notes and practice the techniques. Copy the eBook Course onto a mobile device and take it with you and make sure you complete the exercises.
When you've practised and mastered that, your next step is to come back to the "7 Blocks" and learn how to think your way through all you've learnt and use it for almost any image situation. Quickly, effortlessly and easily.
I'm just watching block 2 and taken on some really important information, I'm really enjoying this course and still 5 more blocks to go plus bonuses, happy days.
Adam Trussell
photographer
Just so excited to learn more. Week 1 - "You and Your Brilliant Brain" is BRILLIANT!
Ant Van Der Vyver
photographer
2 weeks ago I enrolled on your 7 Building Blocks course and I recommend it wholeheartedly. The exercises are the key part. Do them, and you will improve.
Sharpknifesedge
photographer
Thoroughly enjoying the 7 Blocks of Photography. GET IT EVERYONE..... ITS A GAME CHANGER
Peter Cutler

Buying as a gift? Click Here...