| | |
| --- | --- |
| Leica clarifies rumours on mirrorless camera | 25th Feb 2011 |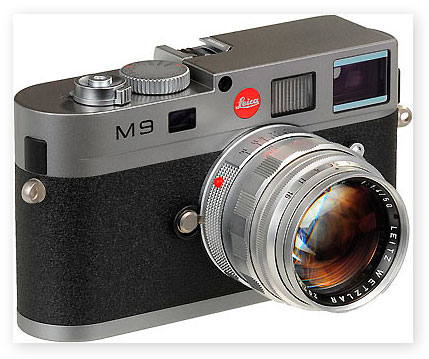 Wether you use a leica or something more modest - our photography videos will help you take better pictures.
Camera company Leica has put out an official statement following rumours it was poised to release its first mirrorless compact camera.

The official comment comes after the story about the rumoured mirrorless camera first broke on Spain-based DSLR Magazine's site and then gained more attention when it was promoted on Twitter.

DLSR reported that Leica was "almost ready" to release the mirrorless camera and that it had received the tip-off from a "usually very well informed source". The switchboard at
Leica's offices was reported to be deluged with queries about the news.

However, Leica has stepped in to point out that it has been producing mirrorless cameras for over 50 years. In a statement, the firm said, "Leica has been producing mirrorless cameras since 1954 (starting with the M3, and even before this, if you consider the screw mount cameras).

"With the Leica M9, we have the most compact, full format, mirrorless camera with interchangeable lenses on the market."

The spokesperson added that Leica won't stop with the M9, but that it was far too early to talk about a successor to it at this stage.
If you like this - please come and join us with the social media buttons at the bottom