| | |
| --- | --- |
| Age Snapped exhibition celebrates growing older through photography | 5th Oct 2009 |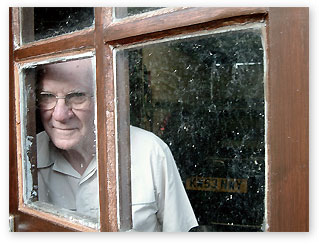 An exhibition of photographs that celebrate growing older has been launched to mark Older People's Day.

The photography exhibition, 'Age, Snapped', celebrates the 'opportunities, achievements and aspirations of older people', according to the exhibition's website.

Six images have been chosen to headline the high profile exhibition, with many of the pictures taken by younger photographers who have used their grandparents and parents as models.

Minister of state for pensions and ageing, Angela Eagle, says, "the Age, Snapped exhibition challenges people's perceptions of age by giving us a different view of older people. The images remind us of the powerful and important roles older people are playing within families, communities and the economy across the country."

The LCC Galleries in central London is hosting the event, which is being run in conjunction with the London College of Communications. There is also a Flickr site showing the photographs featured in the exhibition.

Using your family members as models for your photography projects is a great idea - particularly for candid documentary style portraits.
Don't be afraid to practise skills you have learned on our photography courses by snapping your parents or your brothers and sisters. Experimenting with photographing people of all ages can help build skills and give you new ideas about composition and lighting.
For example - if you're photographing an older person and want to maximise wrinkles photograph them with light coming in from the side. If you want a beauty shot of a woman use soft frontal light from a shaded window or under the overhanging breanches of a tree.
Get creative with compositions. Katherine Louise Haycock's photo of her granddad looking out through the window panes (from the Age Snapped exhibition) frames his face and makes the image more interesting than a simple 'straight on' portrait.
If you'd like to know more about tips and techniques like these - check out our Masterclass in Photography or a One to One photography course