Melissa Fox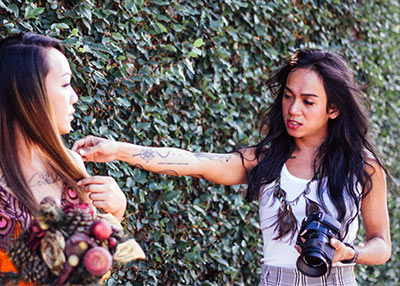 I wasn't the girl who played dress up and dreamt of a pink Barbie car. I wasn't even the girl who hoped for a life outside of a 10-6 job, even though I desperately dreamed of such.
I've lived my life carefully divided into parts between what was safe and secure (which landed me in computer school, holding my creativity in a box and stifling my soul), until I let myself dream.
After my mother passed away, she left me a camera. I unwrapped the box, but what I didn't realise then was that I also unwrapped my dreams. With no experience, no training, but a lot of heart, I set out to become a photographer... and that's precisely what happened.
I found Mike online in 2011 and it was like finding master 'Yoda' in star wars. I became his student and apprentice, I started helping out with the Facebook page in 2013 and quit my day job to become his PA in 2014.
I regularly judge our monthly photo competitions and write critiques for both winners and runners up. I'm overjoyed whenever I connect with the people around our page and see how it grows every day. For the first time in my life, I let my dreams steer me toward my hopes and it resulted in taking a risk I'm proud of.
Besides being Mike's PA, I'm a wedding and portrait photographer. I live in the Philippines with my dog, Aalee. I love to travel, document LIFE and be a part of something bigger than me.
Some of my photos...