| | |
| --- | --- |
| My photos have improved a 100 fold since starting this course | 13th Aug 2019 |
From our feedback form
Ultimate Beginners Course has...
Made a huge difference to my photos.
What are the differences before UBC & after?
The course makes you look at things differently and helps you to slow down. It makes you think before taking the shot.
Is the course value for money?
Absolutely worth the money. There are courses that may be cheaper but they lack the interaction that this one has. I tried a course a few years back that persisted in explaining everything in the "mumbo, jumbo" jargon. UBC puts it all in layman's speak, so much easier to understand.
Would you recommend The UBC?
Definitely. Some may be sceptical that their ability to take better pictures can be achieved via the online course in 5 weeks. Trust me, it is extremely possible. My photos have improved a 100 fold since starting this course.
Tell us about your achievements & how you feel about them:
I'm not big on posting to social media. I have very limited experience in post production. I enjoy photography for myself and family. The greatest thing is being able use in camera in all modes. I no longer need the full auto function.
Anything else you'd like to say?
Before starting the course i would never of dreamed of looking at the things in the above images, let alone photographing them. Absolutely cracking course.
Well done Mike and the team.
Mick Thomas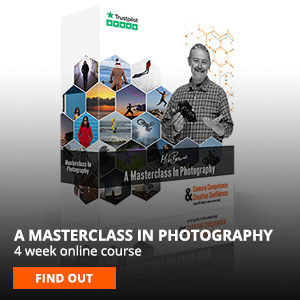 .
Comments
No posts yet, please be the first!